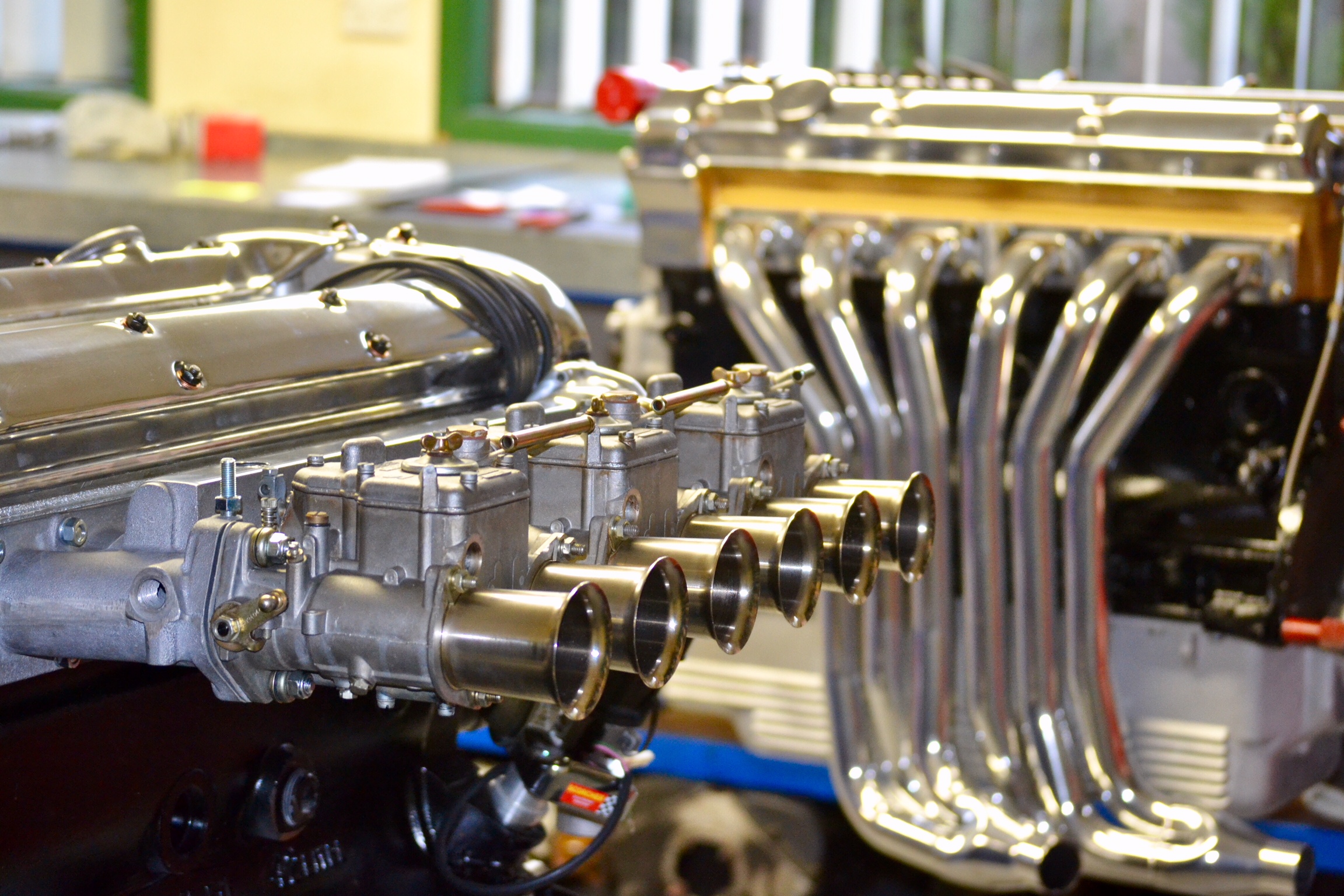 Classicfabs Design and Manufacture the Ultimate in Quality Classic Jaguar Manifolds and Exhausts for Customers Worldwide
Classicfabs was established in 2007 with the sole purpose of bringing a superior quality exhaust manifold and system to Classic Jaguar E-Type's, XKs Mk 1/ 2s in fact any classic Jaguar fitted with the Jaguar XK twin cam overhead engine. All our systems are designed to be aesthetically pleasing, give the best performance characteristics and sound great.
Following many requests Classicfabs turned their attention to the E-Type series three V12 and have created a completely new design of system that enhances both performance and sound.
Classicfabs have earned the reputation of supplying the best in quality and design for their Jaguar systems from customers and top restorers around the world.
Jimmy and Rhona having previously ran a high quality very specialised stainless steel piping fabrication company mainly for clients in the Pharmaceutical and Semi-Conductor industries before getting involved with Jaguar cars due to Jimmy's interest in Jaguar racing. (He owns a series 1 Jaguar XJ6 race car)
The business is owned and run by Jimmy and Rhona Stewart from their base in Fort William Scotland.
About Classicfabs
Classicfabs Manifolds and Exhausts are the ultimate for owners of Classic Jaguars who value performance and looks, and only want the best parts available fitted to their Classic Jaguar.
Our Products
Our systems are designed and manufactured to achieve the highest quality available, the most efficient operation and the most aesthetically pleasing.
"The forming and welding of the pipes and mufflers is outstanding, as is the finish on all the parts. Particularly impressive is the quality and detail of the hangers, clamps, dipstick bracket and alternator shield supplied with the system…"